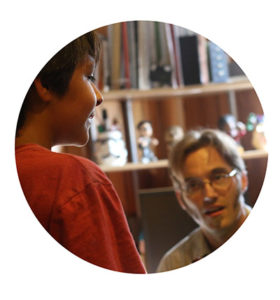 Please read the policies carefully and in the order presented.
Payment
You must pay for lessons one month in advance.

Payment is due at the first lesson of the month.

Noble Violin Instruction accepts cash or check payments. Paypal is accepted with a small processing fee.

You will receive a receipt at the beginning of the month with the proposed lesson dates.
Schedule
Andrew will schedule a regular weekly time once you enroll in lessons.

At the beginning of the month, we will determine the number of lessons.

If you are going to miss a lesson, you must email or text at least 24 hours in advance. There will be no refund for lessons that are cancelled without 24 hour notice.

You can make up one lesson per month schedule permitting.

Make-up lessons must be coordinated in writing via email or text.

If Andrew needs to cancel a lesson, he will notify you via email or text to propose a make-up time.

If Andrew misses a lesson that cannot be made up within the month, he will credit you that lesson fee the next month.
Performance
Students must practice daily to become excellent performers and to get the most benefit out of their lessons.

Students will be given a one-month probation period if they are not practicing regularly and making progress, and Andrew will determine at the end of the month whether they will continue.

Students, who can make a good sound with their bow are required to perform at studio recitals. Performing in front of an audience is a key part of playing an instrument and being a musician.

A studio recital will be scheduled near the beginning of each semester, roughly in the months of January, June and September.

It is important to make these performances a priority since they will only happen three times a year.

Additional performances, such as home concerts and recordings are encouraged and can be scheduled with Andrew